Dental care is an integral part of your overall health. Looking for a new dental home for your family can be stressful, but with a little professional guidance and some research skills, you can nail it down.
While looking for a new dentist in your area may seem just a click away in a simple Google search, seeking a practice you can call your dental home takes a bit more effort. The dental industry has transformed enormously within the last decade, which is why your new dentist should implement the latest technology and research in their clinic to provide the best oral care available while maintaining various traditional elements. Finding a dental practice that's a right fit for your and your family's needs is an integral part of your overall health and wellness. So, how do we find a dentist who will become a suitable member of your healthcare family? We are confident you will find the perfect fit by the end of this article.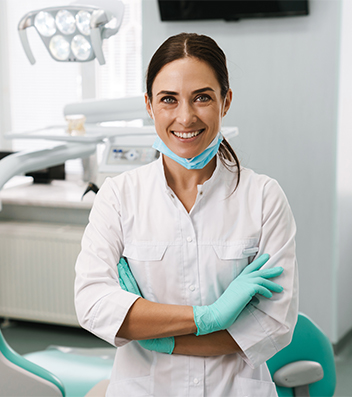 Is the Dentist In Your Dental Insurance Plan?
If you happen to have some annual coverage for dental work, whether it is for preventive check-ups only or covers $1500 worth of work a year, you probably want to look for a dentist who is in your insurance network. However, you don't want just anybody to care for your oral health, but a reputable clinic with premium providers in your area. An insurance network does not mean you have to settle for an average dental practice in your vicinity or to travel a long distance to get to your dentist. Your insurance provider should equip you with a list of dental practitioners within your network that you can research to make your decision. If you have a specific choice of dental practice that you'd like to call home, the first step is figuring out whether your dental insurance covers the provider.
What if it doesn't? What if you find your dental fate in the hands of a master dentist who happens not to honor your insurance plan? What if your perfect fit is out of network? You do not have to let that practice go if you really feel at home and in expert hands. The reality is that dental coverage is not your typical insurance, and dental practitioners' prices are not standardized. Being in-network carries a series of pros and cons, and the latter includes signing a contract where the dentists agree to be paid less than the regular charges. You can ask for an in-network fee schedule that will enable you to pay similar prices as if you would switch to an in-network provider.
The Type of Dental Home
Searching for a "dentist near me" is not as tricky as finding a dental home that will fit like a puzzle to your already busy schedule. Finding a reliable dentist who practices during convenient days and hours is already a big plus, and now is the time to think about the type of dental work you might need. If you are relatively healthy without major oral concerns (that you know of), and you pay particular attention to oral hygiene and preventative care, your search might be slightly narrowed to an excellent provider that practices general dentistry. However, if you know you might require major dental work, you might want to consider a dentist with distinct expertise, such as cosmetic dentistry and endodontics, or who cooperates with specialists from various fields to enhance your experience. Maybe you are primarily interested in pediatric dentistry, where you might look for a provider that has experience in working with children, and the office is specifically designed to create a safe and comfortable space for your child's oral needs. Whatever the case, looking for a dental professional within a specific niche might help you find the right place for your and your family's oral needs.
Ask the Best Smile in Your Family or Neighborhood
Who has the brightest, most dazzling, and possibly healthiest smile among your friends and family members? Word of mouth has been one of the most effective marketing tools since the language evolution, and we tend to trust those that recommend a service or product. Who is a better referral source for your dental needs if not the people close to your heart who truly care about your health? That's why next time you attend a get-together, ask where others go for their dental checkups.
Check Out the Raving Reviews on Google
Google can be a wonderful tool to do that "dentist near me" search. You type a few words and get a result within milliseconds, and the first few that pop is usually the ones we consider. Sometimes you might end up looking up their websites, reading up about the services those dentists offer, and getting to know the practice and practitioners virtually. While Google can be helpful in finding the right dentist near you, you might want to consider checking out the reviews other patients have left for the particular dentist. It's worth taking them with a grain of salt, but generally, they are a good indicator of the practice's reputation and whether it might be the place for you.
Should I Only See an ADA-Approved Dentist?
While some insurance providers and other institutions might recommend seeking an American Dental Association member for your oral care, that is not the only option for finding high-quality and experienced dentists. There are other various organizations practitioners might be members of, such as the Academy of General Dentistry or the American Academy of Dental Sleep Medicine (AADSM), which are also honorable additions to the Doctor of Dentistry title.
Oral care is more than getting your teeth cleaned once in a while, whitening them for a brighter Hollywood smile, or performing a bi-yearly exam. Prevention is critical, but you also need excellent resources and professionals that can utilize the latest technology, research, current trends, and expertise when you need more comprehensive dental work. Don't wait any minute longer and schedule your appointment today for a brighter future!